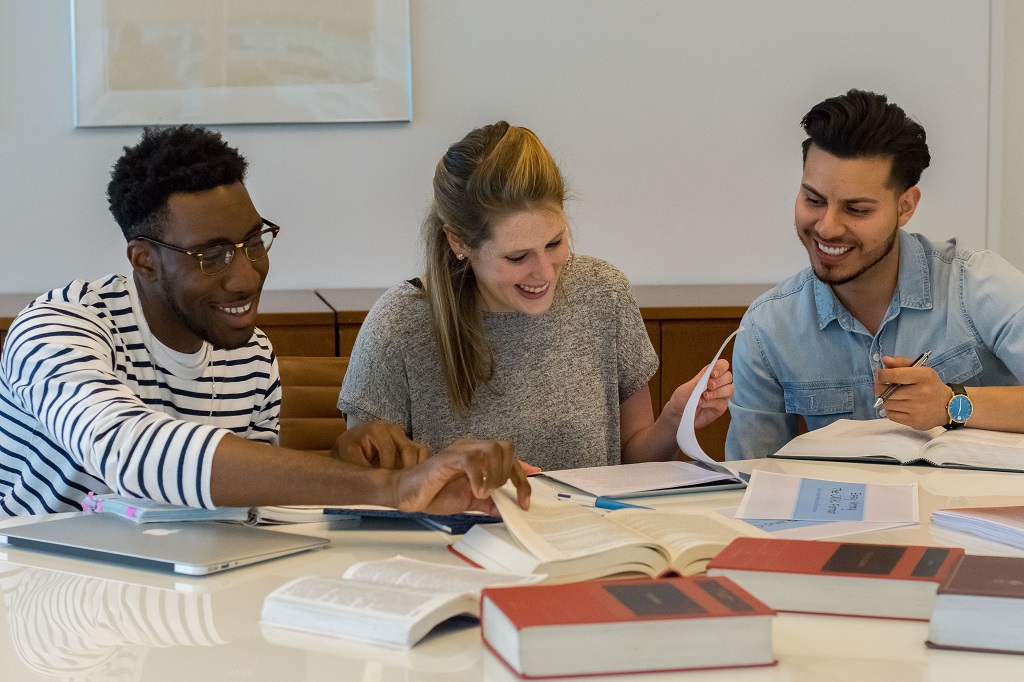 A HANDFUL OF KUDOS
RECEIVED THROUGH THE YEARS…
"Alisa, I passed!!! You were truly instrumental to my success! I really am grateful to have had you as my tutor!!!"

-Charles S.
"Alisa:
Hope all is well with you. Just wanted to let you know that today I found out that I passed NJ!! Finally it happened.
I am so ecstatic! Thank you so much for everything!
Thank you again!!"

-Christian J.
"I am writing to let you know that I have passed the PA bar exam. Alisa you are the best and without your help I would not have made it. Again, thanks so much.
Thank you again!!"

-Charles S.
"Hey Alisa, I wanted to give you some good news! I passed the PA bar!. I hope all is well. Thank you!!"

-Blair H.
"Thanks Alisa 🙂 It was a pleasure working with you; thank you for all your help and encouragement."

-Mona F.
"I passed!!!! Thank you again for all your help! I couldn't have done it without you!"

-Nathan R.
"Hi Alisa! I wanted to send you a quick note to say THANK YOU BIG TIME!!! I passed the bar!!! I appreciate very much your assistance with the essays. It made a big difference."

-Juan Y.
"I want you to know what a terrific support you were and how confident I feel as a result of our work together."

-Amber
"You've been really helpful and your voice rings in my head with the tips you've given me….thanks!"

-Patricia T.
Hi Alisa!

Well, the day has finally arrived, I have passed the PA Bar Exam!!!  I really can't thank you enough.  You have been not only an amazing tutor when it comes to the bar material, but also when it comes to calming me down and bringing me confidence.

I really enjoyed the fact that I could find a tutor that would work remotely on my schedule AND focus on the PA bar.  In the past I had worked with other programs and they sometimes would not help me with the PA specific aspects of the test which was not beneficial to me passing.  You always got right back to me with any questions I had and also helped me to work through the logistics of the test.

It had been years since I had taken the bar and thought there was NO WAY I would be able to pass this test finding out that I was going to be far along in my pregnancy during the test, but you kept me motivated!  I think one of the best things about you as a tutor is that you are compassionate and a cheerleader,  but also will tell your students when they need to improve and HOW they can do more work to improve.

Thank you for not only being my tutor but also a friend.  I wish you a ton of success in your business and will be spreading the word about your skills!!!!
I cannot say enough incredible things about Alisa. Even though she was in New York and I was in Chicago she was so attentive and communicative that I didn't even notice the distance. She kept me calm and focused during my bar prep and gave me a game plan when I was feeling burnt out and defeated. I 1000% credit my passing to Alisa and highly recommend her to everyone.
I PASSED THE BAR!!! I just found out and got a score of 284. THANK YOU, for your support and guidance. I credit this to you – thank you for helping me focus on my strengths and utilize them for success!! I feel so blessed to have met you. Thank you!!!!!

THANK YOU!!!
Dear Alisa,

Thank you for all of your help and support over the past few months. Your constant encouragement and assistance has made this bar journey more successful than I could have ever imagined. You have given me back my confidence (which I have been struggling to get back since October), and I am extremely grateful to have been able to work with you. I am going to miss our morning meetings.

Please keep in touch and come to a spin class with me sometime! Thanks for everything.

Update from Shelly – She passed the IL bar!
I PASSED!!! Thank you so much for all your help. You helped me become a much better writer this past summer.

My swearing is on November 10, and my mother said she wanted to fly in for the ceremony.

So excited!!
Hi Alisa!

I just wanted to say thanks for the email wishing me luck and for the last minute tips before the bar. This one was definitely more of a challenge than the first two. I think each question had multiple sub-parts so the meetings with you DEFINITELY helped with organization among other things. I did my best to stick to IRAC and tried saving time by referring to previously written out rules instead of rewriting them. But, we'll see in November…

Thanks a lot for helping me feel less overwhelmed over the past few weeks and overall, thank you for the guidance!
First off, the good news is that I passed! I actually had no idea the results were out until another associate came into my office to congratulate me, and I literally had no idea what she was talking about. Thankfully it is good news though.

I also want to sincerely thank you for all of your hard work and time in helping me get ready. Although that is obviously what I hired you to do, you absolutely went above and beyond in preparing me. You are directly responsible for the confident feeling I had taking the test and walking out of it. So thank you so much again!
I just received the letter from the North Carolina State Bar and I passed North Carolina!!!!!!! Thank you does not even begin to express my sincere gratitude for all of your help. I couldn't have done it without you. You are amazing!!!! From incredible testing tips, to constructive feedback, to sometimes just listening to me ramble about studying and strategy — your support, teaching techniques, and energy never ceased to amaze me.
Want to say thank you for all your help – especially your advice on the MPT. I prepared the outline you suggested and it was really helpful – no constant flicking through the material – and I finished with time to spare. I made sure to quote cases and legislation as you suggested so fingers crossed. The lady next to me didn't finish and I'm sure that without your advice that would have happened to me too.

Follow up from Catherine H.:
Hi Alisa,
Just thought I would let you know that I passed the NY Bar Exam! YAY! Thank you so much for your help. It made such a difference.